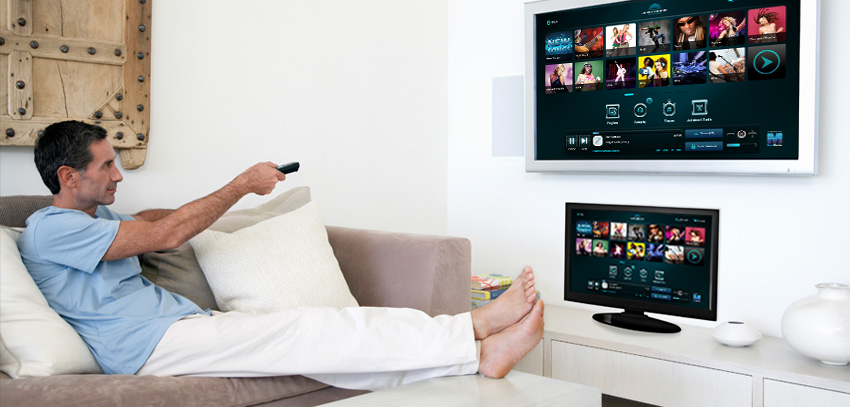 Our Story - About Moodmaster
"We know that music makes people feel good. And where better to feel good than in your own home"
- Michael Donnelly, Founder
MoodMaster was founded in 2005. We are a subsidiary of Automatic Amusements, with over 30 years experience in the Commercial Music System Industry. While supplying vinyl and CD juke boxes to retail outlets throughout the 80's and 90's the digital age finally gave us the opportunity to supply a music libraries at a whole new level.
In 2005 we began working with Dr Alan Bradshaw, a lecturer in Marketing Management and Consumer Studies from Exeter University. Dr Bradshaw is a leading expert on the relationship between behaviour and music and with his help we develop our music profiling system for individual businesses. Our system helped retail outlets provides the best atmosphere in store for their customers thereby increasing loyalty, footfall and most importantly sales. Our system was a milestone for the retail market. But it doesn't end there...
"JukeBook® is the world's first home music system that allows you to listen to what you want, when you want it. And we think that's pretty special."
- David Nugent, Marketing Manager
With all our knowledge and experience behind us, our in-house Music Profilers and Software Developers set about evolving our existing technology for home use.
The result is JukeBook® - the integrated home music library.
Happy Listening!
Contact Us
JukeBook is a new product and we appreciate all feedback you might have. To get in touch about the product, ask us a question or simply suggest something you'd like to see on JukeBook in the future please email or write.
Moodmaster
102 St Ignatius Road Ireland Dublin 7
+353 1-8500650